Family Game Night Coaster
Knitting coaster collaboration with Camellia Fiber Company.
Family Game nights are full of fun, food, and drinks. One way to keep your table surfaces safe from condensation created by the forgotten drinks of the preoccupied gamesters is to use coasters. A perfect way to protect these surfaces is to create your own knit coasters.
This coaster design is perfect for beginning knitters. It is made entirely of basic knit and purl stitches in a rectangular shape and features a simple checkerboard pattern.
Worsted weight yarn and size US 8 (5.0mm) knitting needles are all you need in order to create an entire set of four coasters using this pattern. Each coaster uses approximately 24 yards (22 meters) to knit, making the entire four coaster set use just under 100 yards (92 meters). The yarn used for this collaborative project is from Camellia Fiber Company, you can find this color and more here.
This pattern is available on the Camellia Fiber Company website as a part of a mini skein kit.
For more information, see: https://camelliafibercompany.com
Design submissions featured patterns
Feature 1: Tarwe Shawl
Tarwe is an asymmetrical right-leaning triangular shawl design worked from the bottom tip up. The larger end is made up of rows of Seed Stitch, Lace and Seed Stitch, Seed Stitch Lace Diamonds, and Papyrus Lace on a background of Stockinette Stitch. Tarwe is Dutch for Wheat. The shawl is designed to show the growth of the wheat from planting to harvest, starting with Stockinette Stitch to mimic a worked field that has been prepped for planting and then moving through different stitch patterns that look like the plants at different stages of growth. The final stitch pattern at the large end of the shawl looks like the full grown plants. The rows of Seed Stitch give this design enough texture to make it a fun knit.
This pattern was designed for Brown Sheep Company for use with their Prairie Spun DK weight yarn. To view the pattern, click on the button below.
Feature 2: Moonlight Poncho
Eye-catching lace adds some romance to an evening stroll along the shore. The Japanese feather pattern looks difficult but is easy to master. One short seam turns a rectangle into a graceful poncho.
This pattern was my first magazine submission for my knitwear designs and was published in Love of Knitting Magazine Summer 2017 Issue.
Feature 3: Moon rock Cowl
An easy to knit textured cowl utilizing only the knit and purl stitches with two separate stitch patterns, the Garter Stitch Ridge and the Caterpillar Stitch. The inspiration for this design is the colors of nature you find in the Midwest during the winter months. The neutral color showcases the simple texture of the stitch patterns.
A simple and quick knit worked from the bottom up. Perfect project for a beginning knitter!
This cowl was submitted to Knotions magazine and was published in the December 2016 issue.
Commissioned Crochet and Knit Designs
Commissioned Crochet and Knit Designs for Expression Fiber Arts. To see more information about these patterns, visit my Ravelry page by clicking here.
Photos by Expression Fiber Arts.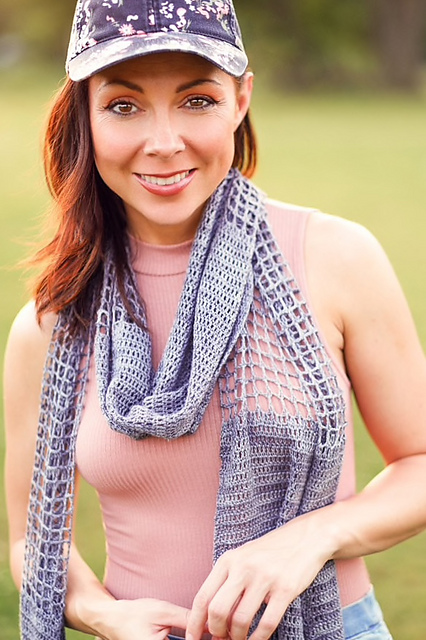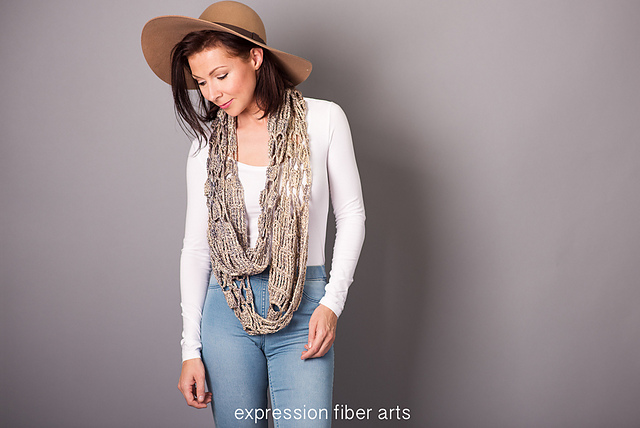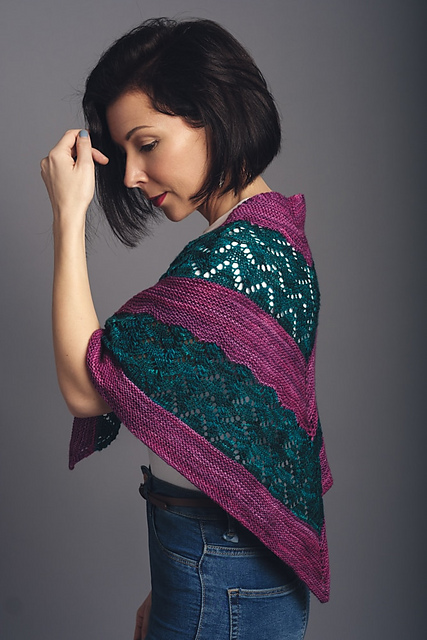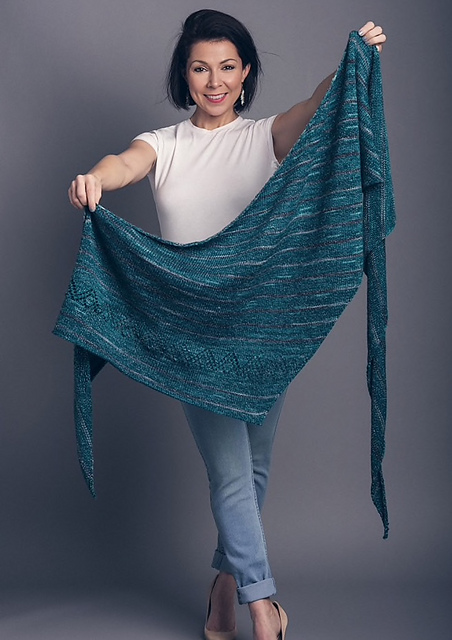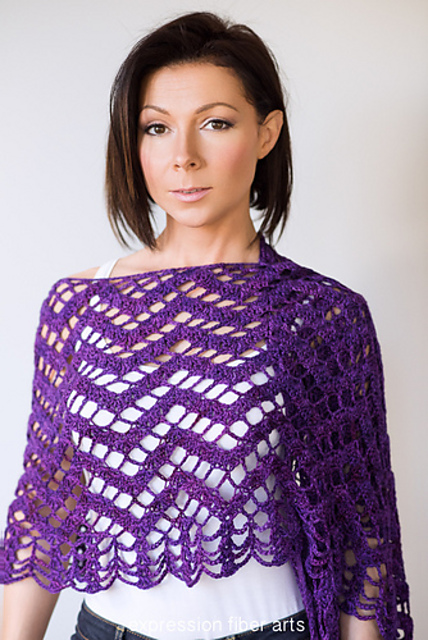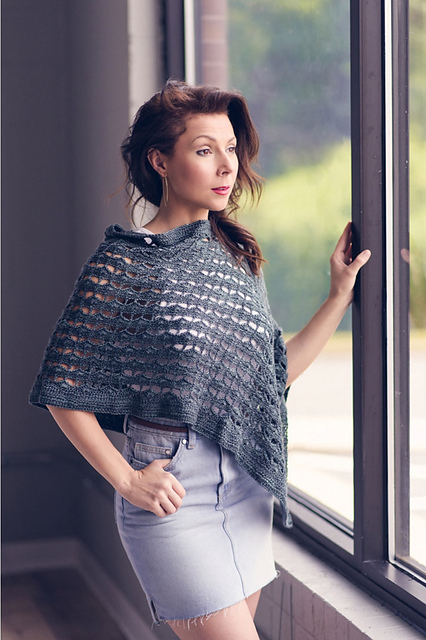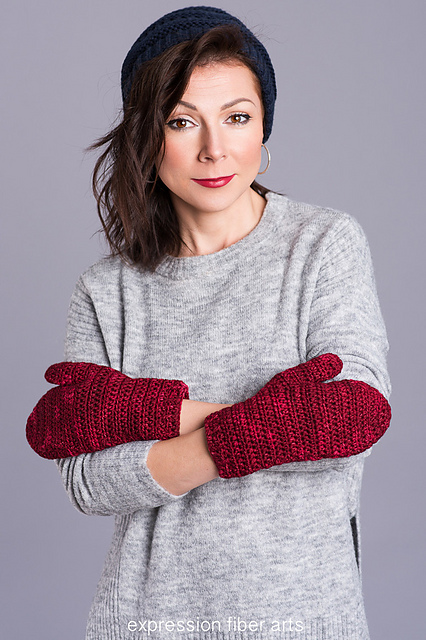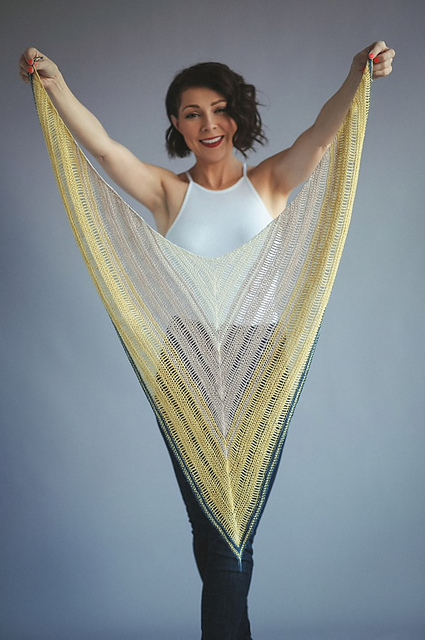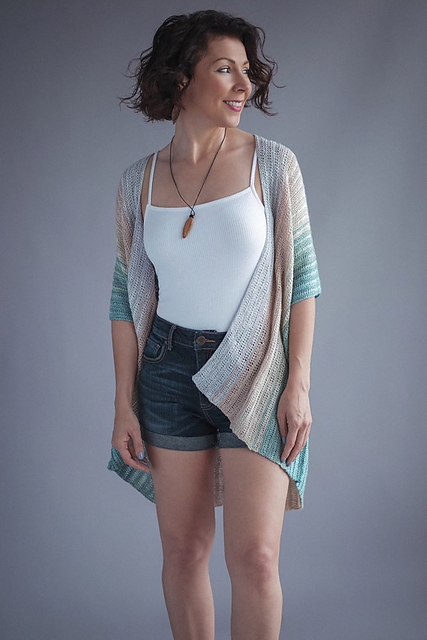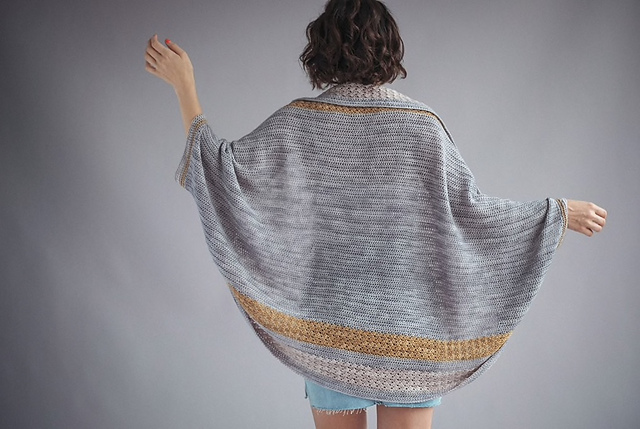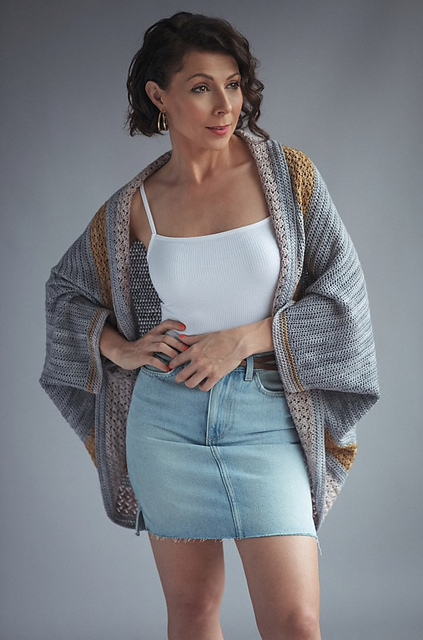 Ski Lodge Beanie designed for Expression Fiber Arts has been published in the Autumn 2019 Issue of Crochet! magazine and can be viewed here.